Thank You Letter from Kaila
In the SJ Update Mailbag this morning we find this letter from Kaila Olin…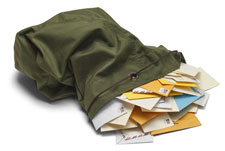 On January 16th I put on my headset for the first time as your Friday Harbor High School basketball color commentator for Friday Harbor Tiny Radio. Little did I know how much I would actually learn and experience over the course of six weeks/8 games total.
I learned how hard-working the athletes at Friday Harbor High School were and how likable each and everyone of them are. I learned how dedicated Friday Harbor fans were to their sports and their student athletes. I learned there are mentors like Mike Martin, Oly Archibald and Ken Norris (to name a few) who will do whatever for those like me to succeed. Most importantly, I learned I could love an amazing and small community like I loved my own hometown and the people.
I got to experience highs with the Friday Harbor community, like the overtime wins that both boys and girls pulled off in Orcas Island and the boys being district champions and punching their ticket to state. I also experienced the lows of tough losses with the girls regional game versus Tri-Cities Prep and the boys state game versus Morton-White Pass.
If it weren't for the support from sponsors, FH tiny radio, players, parents, and the Friday Harbor community—I never would've gotten to learn or experience the things that I did.
That being said—thank you Friday Harbor. You took me into you're island community as one of your own I'm eternally grateful. I couldn't imagine my life without this once in a lifetime opportunity.
Kaila Olin