Tree City USA
Posted March 30, 2018 at 5:51 am by Tim Dustrude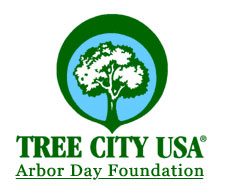 The Town of Fri­day Har­bor was named a 2018 Tree City USA by the Arbor Day Foun­da­tion in hon­or of its com­mit­ment to urban for­est man­age­ment. The Tree City USA pro­gram is spon­sored by the Arbor Day Foun­da­tion in part­ner­ship with the U.S. For­est Ser­vice and the Nation­al Asso­ci­a­tion of State Foresters.
"Every­one ben­e­fits when elect­ed offi­cials, vol­un­teers and com­mit­ted cit­i­zens in com­mu­ni­ties like Fri­day Har­bor make smart invest­ments in urban forests," said Matt Har­ris, chief exec­u­tive of the Arbor Day Foun­da­tion. "Trees bring shade to our homes and beau­ty to our neigh­bor­hoods, along with numer­ous eco­nom­ic, social and envi­ron­men­tal benefits."
Trees are assets to a com­mu­ni­ty when prop­er­ly plant­ed and main­tained. They help to improve the visu­al appeal of a neigh­bor­hood, increase prop­er­ty val­ues, reduce home cool­ing costs, remove air pol­lu­tants and pro­vide wildlife habi­tat, among many oth­er ben­e­fits. More infor­ma­tion on the pro­gram is avail­able at arborday.org/TreeCityUSA.
About the Arbor Day Foun­da­tion: The Arbor Day Foun­da­tion is a mil­lion-mem­ber non­prof­it con­ser­va­tion and edu­ca­tion orga­ni­za­tion with the mis­sion to inspire peo­ple to plant, nur­ture, and cel­e­brate trees.
You can support the San Juan Update by doing business with our loyal advertisers, and by making a one-time contribution or a recurring donation.