Every 15 Minutes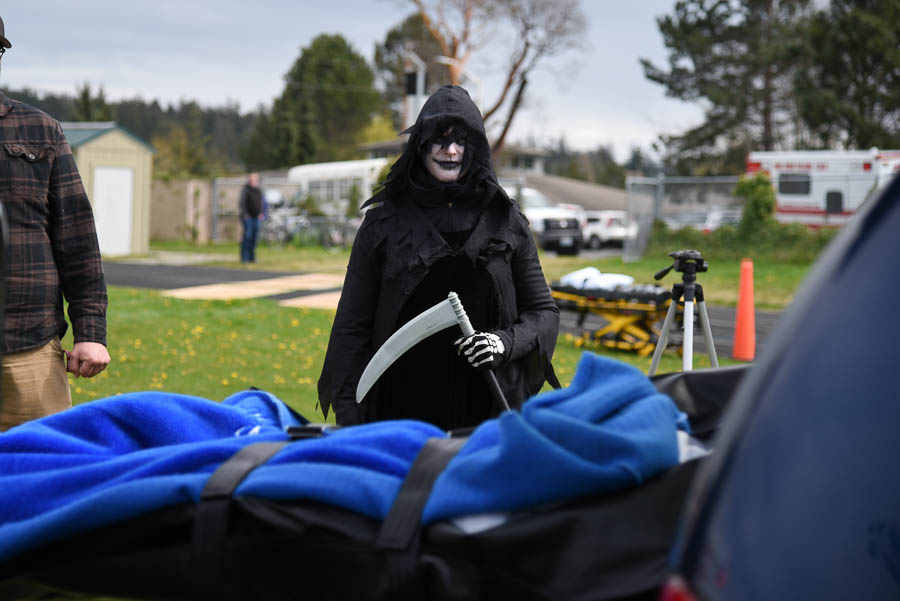 Today was the grim exercise of what can happen when people drink and drive (or are texting while driving or under the influence of marijuana). At the high school, a full scale mock up of a car accident with multiple critical injuries, at least one fatality and a lot of messed up lives took place on the football field at 2:00 pm.
It was a multi-agency exercise with SJI EMS, SJI Fire/Rescue, SJC Sheriff and even Airlift Northwest landed a medevac chopper on the field.
Read more about "Every 15 Minutes" here and click below to see some photo highlights of the day's exercise. All photos by Tim Dustrude for San Juan Update.