Road Striping Next Week
Posted April 21, 2018 at 9:56 am by Tim Dustrude
Town to re-stripe all roads this Mon­day and Tuesday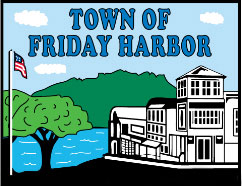 Road crews will be repaint­ing cen­ter stripes and curbs through­out the town on Mon­day and Tues­day, April 23 and 24.
Dri­vers are advised to use extreme cau­tion to avoid dri­ving over any new­ly paint­ed areas.
Ques­tions regard­ing this road improve­ment may be direct­ed to Pub­lic Works Direc­tor Wayne Hae­fele at (360) 378‑2154 or wayneh@fridayharbor.org.
You can support the San Juan Update by doing business with our loyal advertisers, and by making a one-time contribution or a recurring donation.