Scheduled Communications Outage Tonight
Dan Burke, SVP of Sales & Operations with Rock Island shares this update with you…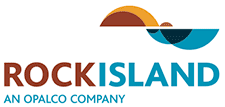 Please be aware of the communications outage TONIGHT due to construction in Anacortes. New release attached.
Please help spread the message! This will affect all communications providers using a physical path back to the mainland, not just Rock Island.
Any business open tonight will be affected. They may not be able to process credit cards or take/make phone calls.
It is critical for everyone in the county to stay of their Internet and phones during this outage to allow critical services to be delivered. Just a few Internet users could interfere with 911 traffic and other vital services.
Read a book, play board games, but do not stream a movie, surf the web, scan Facebook, watch YouTube or do anything else on any device if possible.