Score, a film music documentary
The Friday Harbor Film Festival, is very excited to announce; world class Composer Alex Shapiro will attend our screening and participate in the Q & A for Score, a film music documentary; our 2017 Audience Favorite.
Tuesday April 17, 7 PM at the Grange.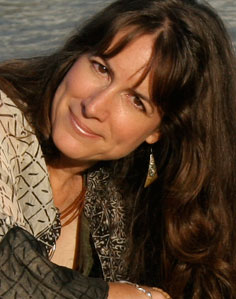 Alex's compositions have been featured in many films so she will be able to speak about the process from first hand experience.
Alex Shapiro (b. New York City, 1962) aligns note after note with the hope that at least a few of them will actually sound good next to each other. Her persistence at this activity, as well as non-fiction music writing, public speaking, arts advocacy volunteerism, wildlife photography, and the shameless instigation of insufferable puns on Facebook, has led to a happy life.
Drawing from a broad musical palette that giddily ignores genre, Alex's acoustic and electroacoustic works are published by Activist Music LLC, performed and broadcast daily, and can be found on nearly thirty commercial releases from record labels around the world. Alex is a familiar advocate for other artists through her speaking appearances, published writings, and volunteerism.
Educated at The Juilliard School and Manhattan School of Music. Alex moved from Manhattan to Los Angeles and in 2007 relocated to Washington State's remote San Juan Island, where, surrounded by wildlife, she composes in her home perched on the water's edge. An award-winning nature photographer, Alex's images and music can be experienced on her blog, www.notesfromthekelp.com and her website, www.alexshapiro.org.
The Friday Harbor Film Festival is so honored to have Alex participate in our Q & A; we hope you will join us.