WaterWorks Gallery Open for the Season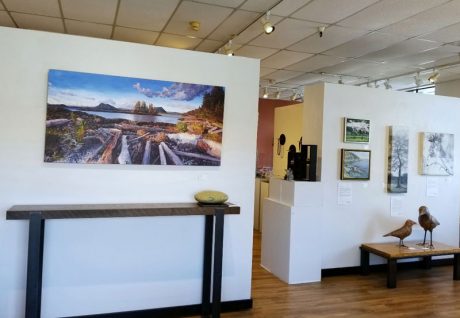 Ruth at WaterWorks Gallery wants you to know the gallery has opened…
Hello all, it's been a while… After a wonderful fun filled winter, I re-opened the gallery on Wednesday, April 25th. Initially, the gallery is open Wednesday thru Saturdays.
We are receiving new works by gallery artists, and our jewelers too. Very exciting 33rd season the gallery is embarking on. Wahoo!
And I'll do my best to keep you visually informed about all the new works. In case you don't get the gallery's emails and are interested in what's happening at the gallery, please visit the website at www.waterworksgallery.com.
The first show of the year opens Friday, May 11th, with the pigmented encaustics of Joan Stuart Ross and the mixed media sculptures of David French.
Look forward to seeing you and catching up.