Yakima Service Update
Posted April 27, 2018 at 10:33 am by Tim Dustrude
So what was up with the Yaki­ma this week? Here's a recap from Amy Scarton
Assis­tant Sec­re­tary, WSDOT/Ferries Divi­sion at WSF Headquarters…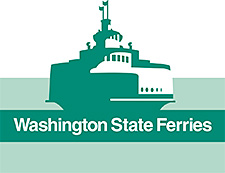 Thanks to the quick work of our crews, the Anacortes/San Juan Islands route is back on its reg­u­lar sched­ule fol­low­ing an unfor­tu­nate meet­ing between the Yaki­ma and a sub­merged object on Sun­day. One of the vessel's pro­pellers hit what is believed to be a log near Lopez Island, tak­ing the boat out of ser­vice and caus­ing sched­ule dis­rup­tions through Wednesday.
The Yaki­ma was sent to our Eagle Har­bor Main­te­nance Facil­i­ty on Bain­bridge Island so divers could straight­en all five blades on the pro­peller. After a few hours of sea tri­als and addi­tion­al touch-up repairs, our crews were able to return the Yaki­ma to Ana­cortes in just three days.
Final­ly and most impor­tant­ly, I want to thank our cus­tomers for their patience dur­ing these ser­vice impacts.
You can support the San Juan Update by doing business with our loyal advertisers, and by making a one-time contribution or a recurring donation.