Barbershop Bonanza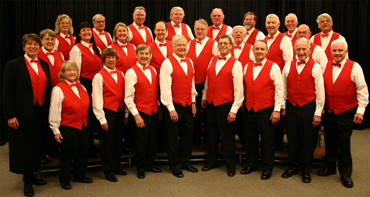 Barbershop Bonanza is excited to sing for you Sunday, June 3rd at 2:00 pm.
For 22 years now, Barbershop Bonanza has honored a uniquely American music with contemporary and old-time favorites full of four-part harmonies and adding a Cappella choral selections, as well.
Directed by Angel Michaels, the Bonanza is hosted by San Juan's mixed barbershop chorus, Island Chordsmen Plus and features the island's local women's a Capella ensemble, Sound Vibrations and a couple of our quartets! A special off-island mixed quartet will be announced soon!
Festival seating at the Whittier Theatre; all tickets $20