Tuesday Night Film Series
Larry Soll shares some good news for film buffs…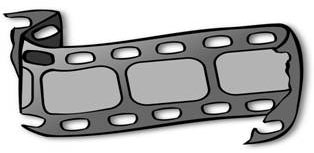 Well Fellow Islanders,
Good News!
The curtain is going up for the third season of the Tuesday Night Film Series at the Community Theatre. Beginning June 19th and for eleven consecutive Tuesdays, we will screen a special movie beginning at 7:30 pm in the Whittier. I am very excited to share this year's selections.
Two films describe the accomplishments of amazing women, another documents the founding of a co-op by Palestinian refugees that allows them to cook and have meaningful lives. Two classic films, one of which was suggested by community members (hint: the only film ever made in English, German, Russian and Finnish!) are highly recommended as is a chronicle of one state's efforts to keep PAC and "big money" out of their political decisions.
Many have received awards and Oscar nominations. The complete schedule will be sent later this month but, for now just make sure your Tuesdays are free beginning June 19th., As in the past, we shall send an email each week with descriptions of the next two movies.
Even Better News
There will be no admission charge for this year's films. Instead, we ask that you consider a donation to the Theatre or "pay what you can" when attending a showing. It is our hope that this will encourage more people of all ages to join us so please spread the word and bring your friends. Ask your friends to add their email addresses to our distribution list by emailing me at sjctfilm@rockisland.com.
See you at the movies
Larry Soll
Film Series Coordinator
San Juan Community Theatre
PS Unlimited popcorn will still be only $2. Such a deal!