LEOs say Thanks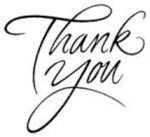 Dear Editor,
Another successful LEO Club Golf Scramble! We couldn't do it without the SJ Golf Course giving us the course for a day!
The LEO Club, sponsored by the Lions Club, gives the money earned back to the community in the form of community project grants and donations to worthy causes. This year, we provided $600 for a 2nd grade reading program for the elementary school and $350 for the high school arts program.
As well, the LEOs provides toys for children at holiday time. LEOs volunteer hundreds of community service hours every year helping with the Community Thanksgiving dinner, winter events, beach clean-ups, Island Rec events, and the FANS Carnival.
We thank the local businesses that generously gave to our auction: Harbor Rentals, Williams Enterprises, Browne's Home Center, ACE Hardware, The Cheesecake Café & Bakery, Mike's Cafe & Wine Bar, China Pearl, Blue Water Bar & Grill, Mi Casita, Friday Harbor Drug, The Pebble, Friday Harbor Espresso, Haley's Bait Shop, Sweet Retreat & Espresso, & The Bean Cafe. Golf pro Connie made the event so much fun and Micah was indispensable. Much appreciation goes to our hamburger chef, Lion Brian Brown and wife, Laurie, and the many volunteer LEOs and Lions.
Thanks to Lion Stacey Rustad-Smith and Lions Sheila & Bruce Martin for serving up the burgers and hot dogs.
Please encourage your high school children to get involved in the LEO Club in the upcoming school year!
-Lion BJ Brandli & John Bostrom
FHHS LEO Club advisors