New Family Medicine Physician at PIMC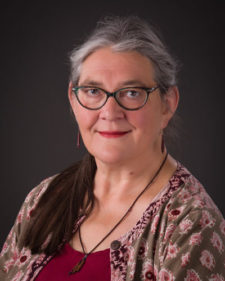 Ruth Fothergill, MD, has joined PeaceHealth Medical Group Family Medicine at PeaceHealth Peace Island Medical Center. She provides clinical care to patients of all ages, as well as care to patients who are hospitalized.
Dr. Fothergill comes to Friday Harbor from Minneapolis, Minnesota, where she concurrently provided care for residents in five long-term care facilities and served as an urgent care provider. She also volunteered at a free community clinic.
Dr. Fothergill has special interests in caring for people living with chronic disease or disability, as well providing care to patients within the context of their families and communities. "I want to help people live life to its fullest, no matter what challenges their bodies present," she said. "My care begins with affirming that we are physical, emotional and spiritual beings."
She earned her medical degree from Tufts School of Medicine in Boston, Massachusetts, and completed a Family Medicine residency at Cook County Hospital in Chicago, Illinois. She is board certified in Family Medicine by the American Board of Family Medicine.
Dr. Fothergill has been actively involved in medical education. Her most recent research has focused on the non-operative management of hip fracture in the frail elderly. She speaks Spanish.
In her free time, Dr. Fothergill enjoys life with her husband of 35 years on Lopez Island. They have two adult sons. Her favorite activities include birdwatching, sailing, knitting, sewing, singing and spending time in wilderness.