San Juan Center of Skagit Valley College Commencement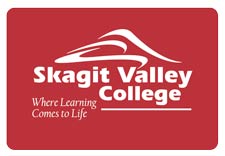 All of the San Juan Islands are invited to the San Juan Center of Skagit Valley College 2018 Commencement celebrating our island's graduating students. The Commencement is being held Wednesday June 13th at 1:00 PM at the Brickworks in Friday Harbor. Joining in the celebration of our graduates will be the President of Skagit Valley College, Thomas Keegan, along with other college dignitaries and faculty.
This year graduates receiving their AA-DTA degrees are: Miles Cabrera, from San Juan Island; Lauren Ford-Johnson from Orcas Island; and Ana Sanabria from San Juan Island.
The San Juan Center Commencement is always a joyous event for families, friends and community. Graduates of the San Juan Center of Skagit Valley College achieved their educational goals through a variety of balancing acts with employment; or families; or co-enrollment in high school; or living on other islands; or attending through online courses… and sometimes all of those things together. Please join us and our island communities in celebration of these student's focus and achievement of their educational goals.
There will be a reception immediately following