Skagit Valley College in the News
Skagit Valley College Receives Grant from Lumina Foundation's Fund for Racial Justice and Equity
>> Selected from more than 300 grant proposals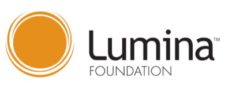 INDIANAPOLIS — From a pool of 312 nationwide applicants, Skagit Valley College (SVC) was one of 19 college and universities selected to receive funding from Lumina Foundation's Fund for Racial Justice and Equity, a project of Rockefeller Philanthropy Advisors. The fund was created last year in response to racially motivated violence in Charlottesville on the campus of the University of Virginia. SVC will receive a grant of $25,000 in support of its efforts to improve the campus climate for students of color.
The grants announced today were in response to what the foundation saw as an urgent need to improve the atmosphere around race on campuses across the country.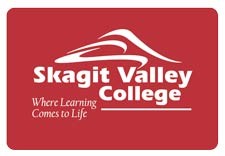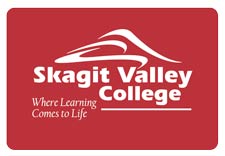 "As a philanthropic leader, Lumina shares a deep passion and concern about the nation's racial climate, especially on college campuses," said Jamie Merisotis, President and CEO of Lumina Foundation. "These campuses have shown a willingness to address racial disparities at a systemic level: They recognize that achieving equitable results is about more than promoting diversity – it's about whether the institution fosters a climate in which every student feels welcome and has the same opportunity to earn a degree or certificate of value, regardless of race or ethnicity."
In partnership with Rockefeller Philanthropy Advisors, Lumina evaluated grant applications submitted in response to a request for proposals. The number of responses indicates a strong desire throughout higher education to improve campus culture through community dialogues, faculty and staff development, and other creative approaches. Lumina received proposals from a wide breadth of institutions, including two-year and four-year, public and private, large and small, and minority-serving.
Skagit Valley College has created a diverse learning environment where all are welcomed andvalued. It's a place where students of all ages, from many backgrounds and perspectives, and with various skill levels and life experiences, receive the support and care they need to succeed in the classroom and in life. SVC is committed to supporting the educational pipeline to increase college attendance for local high school graduates and supporting the college experience for underrepresented students.
"What makes our College special is that we are deeply committed to equity as our framework for providing access, supporting achievement, and strengthening community," said SVC President Dr. Thomas Keegan. "With this focus, our faculty and staff are meeting students where they are, and providing education, services, tools, and encouragement that build a sense of community, safety, and belonging. The Lumina grant builds upon the innovative work already in place on our campuses and centers and it positions SVC as a leader in equity throughout our community."
Funding from the Lumina grant will help SVC host the first annual Racial Justice & Equity Institute for underrepresented students from Mount Vernon and Burlington-Edison School Districts attending SVC in the fall of 2018. This institute will focus on leadership development and college navigational skills. Additionally, these grant funds will support SVC's Educational Justice Conference. This conference is geared at outreach to middle and high school students, as well as SVC students and creating a cross-generational learning opportunity for all.
About Lumina Foundation — Lumina Foundation is an independent, private foundation in Indianapolis that is committed to making opportunities for learning beyond high school available to all. Lumina envisions a system that is easy to navigate, delivers fair results, and meets the nation's need for talent through a broad range of credentials. The Foundation's goal is to prepare people for informed citizenship and for success in a global economy.