Tuesday Night Summer Film Series
Fellow Film Buffs,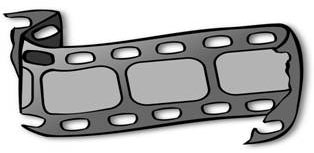 Can you believe that summer is about to arrive? One certain sign is opening night of our Tuesday night film series. This year there will be no admission charged. Rather we are adopting a "Pay What You Can" policy and encouraging those with the means to make (tax deductible!) contributions to the San Juan Community Theatre so that these films remain available to as many members of our community as possible.
I have heard from some of you that last year's selections were a bit too dark. I am certain that those selected for this year will be less disturbing, but still thought provoking. We will be dealing with the issues of civil rights, refugees, the effect of PAC money on the political process and the accomplishments of some extraordinary women.
Also note that $2 bottomless popcorn will be available again this year. Finally, as an added bonus, we are extending the season by adding two additional Tuesdays. All shows begin at 7:30 pm. Attached to this email, please find a complete schedule. If you think your friends might enjoy getting these reminders, please have them send their email addresses to sjctfilm@rockisland.com.
Here are descriptions of the first two movies:
Tuesday June 19th, 7:30 pm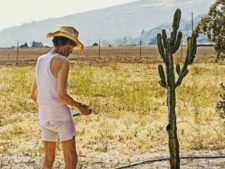 Lucky
Comedy, Drama Not Rated 86 minutes
LUCKY follows the spiritual journey of a 90-year-old atheist and the quirky characters that inhabit his off the map desert town. Having out lived and out smoked all of his contemporaries, the fiercely independent Lucky finds himself at the precipice of life, thrust into a journey of self exploration, leading towards that which is so often unattainable: enlightenment. LUCKY is at once a love letter to the life and career of Harry Dean Stanton (who stars in this, his last, film) as well as a meditation on morality, loneliness, spirituality, and human connection.
Tuesday June 26th, 7:30 pm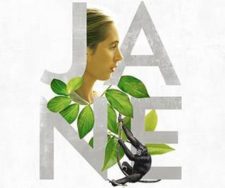 Jane
Documentary, Biography Rated PG 90 minutes
Drawing from over 100 hours of never-before-seen footage (much of which was taken by her cinematographer husband Hugo van Lawick) that has been tucked away in the National Geographic archives for over 50 years, award-winning director Brett Morgen tells the story of Jane Goodall, a woman whose chimpanzee research challenged the male-dominated scientific consensus of her time and revolutionized our understanding of the natural world. Set to a rich orchestral score from legendary composer Philip Glass, the film offers an unprecedented, intimate portrait of a trailblazer who defied the odds to become one of the world's most admired conservationists.
Larry Soll
Film Series Coordinator
San Juan Community Theatre