How to Encourage Your Kids to Drink More Water Each Day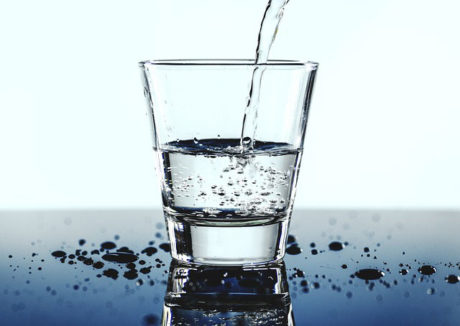 The following is a guest post written by Amelia Johnson. See more about her at the end of the article…
We all know the health benefits of drinking plenty of water daily (1). However, kids tend to have different thoughts about this. Most of them will only drink water after being reminded or under strict supervision. Most kids are physically active. This means that they lose lots of water in a day. If they don't compensate for this loss, their health status can be badly affected.
With plenty of alternatives such as tasty juices and chocolate milk, encouraging your kid to drink water won't be a walk in the park. However, it is an undertaking that you can achieve. Here are the best ways of encouraging your kid to drink more water each day:
1. Make the Water Available
The phrase "Out of sight, out of mind" applies here. Do not expect that your kid will drink water when it is not easily accessible or even available. Ensure that there is a glass or bottle of water within the kid's reach all the time.
If it is at home, ensure that the water dispenser is easily accessible to the kids. The nozzle should not be too high. If the kids are going to spend some hours outside, give them a light, portable water bottle.
2. Make it Fruity
Sometimes plain water may l be kind of "boring" especially to kids who are into sweet and colorful drinks. The best way of ensuring that they have fun when drinking water is by incorporating fruits (2). Fruits such as berries add some flavor into the water. A normal kid will grab this fruity water without any hesitation. Other fruits that can make water tastier include watermelon, orange, mint, mango, and grapefruit.
When it comes to incorporating fruits into the water, you need to get the best water bottle fruit infuser. It will ensure that all the fruit flavor remains in the water. At the end of the day, your kid won't resist drinking such sweet water. In addition to staying hydrated, your kid will also get some essential vitamins from fruit-flavored water
3. Get Fancy Cups and Straws
As we have mentioned, kids want something that looks "cool". They easily get attached to such items. Buy colorful cups that sport unique designs. Ensure that the cup will be strictly for drinking water. The same applies to the straw. You will be surprised how the kids will be begging to use the cup. In doing so, they will be drinking water more frequently.
4. Be a Role Model
It will be meaningless to pester your kid to drink water frequently yet you are not doing the same. Kids learn from their parents. Ensure that you drink water frequently, especially when you are around them. In fact, have your own water as you encourage the kid to do the same. This tactic will ensure that both you and your kid stay hydrated. Talk of killing two birds using one stone.
When it comes to the health of your kids, there are no shortcuts. Kids need plenty of water to grow healthy and strong. The above tips are effective in helping kids drink plenty of water each day.
About the Author: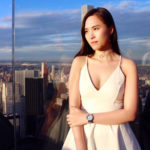 Amelia Johnson is a writer/editor with an endless passion for sharing useful and trustworthy information on healthy lifestyle choices. She founded https://stayhealthyways.com/, a blog dedicated to sharing quality articles related to health, nutrition, fitness, and beauty. As a typical introvert, Amelia is a perfectionist in work. At times of leisure, she reads, listens to music, chats with some close friends and walks with her pet.
Email: amelia@stayhealthyways.com
Homepage: StayHealthyWays.com
Twitter: https://twitter.com/shws_amelia
Google Plus: https://plus.google.com/u/1/113055338355512444586
Facebook: https://www.facebook.com/stayhealthyways/
Pinterest: https://www.pinterest.com/stayhealthyways/