Keith Keyser to talk on Permaculture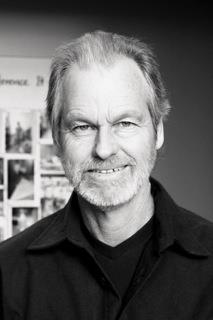 Islanders can produce an abundance of food for their families while restoring degraded lands and fighting climate change. Tall order, you say? Permaculture designer Keith Keyser will show how it has been done elsewhere and how it can be done here. Join Keyser on Wednesday July 25th at the San Juan Island Grange Hall for an informative talk on "Permaculture, or regenerative ecological agriculture and its promise for restoring a damaged planet". The program starts at 7PM and is preceded by a 6PM traditional Grange meet-and-greet potluck.
Permaculture is an integrated approach to landscape design, aquaculture, water management, forestry, animal husbandry, nutrient cycling, architecture and more. It creates "consciously designed landscapes which mimic the patterns and relationships found in nature, while yielding an abundance of food, fiber and energy for provision of local needs.", according to Permaculture co-founder David Holmgren.
Keyser will present principles that govern Permaculture design, introduce the founding mothers and fathers of Permaculture, and look at some successful Pacific Northwest examples that show what can be done here in our islands.
This latest presentation in San Juan Island Grange's Lecture Series is offered to advance its mission "to promote a resilient community of growers, makers and keepers" on San Juan Island. Founded in 1931, San Juan Island Grange is non-partisan, and so is this presentation. All are welcome, free of charge.