Letters
In the SJ Update mailbag this morning…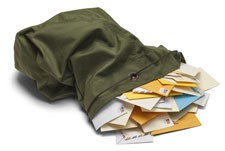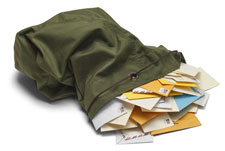 To the editor:
For more than fifty years my home base was on Waldron Island where I beachcombed logs to build a house and where I raised a family. During that time I also spent several years commuting to Mt. Vernon and Friday Harbor to work in their county health departments. I made the first inspection of the kitchen in the Friday Harbor Nursing Home, which much later became the Life Care Center. A friend of mine in the State Health Dept. said the Friday Harbor Nursing Home had the finest operation in Washington State.
A local couple, the Carters, founded the Home in the 1960's or 70's (here my memory fails me). They had a personal interest in the community, which contributed greatly to the success of the Home. Their daughter became a nurse and was employed by the Life Care Center at the time the Center closed last November.
I spent five years as a resident in the LCC and was recently turned out into the rain and wind, along with all staff, nurses, aides, and many others, who suddenly lost their jobs. In the end the LCC was not a life care facility, but was a corporation with no conscience. As a big money-making enterprise the corporation could have absorbed much of its loss in Friday Harbor and allowed the LCC to continue serving the community. Now that community has no nursing facility, something that it desperately needs.. To close it down with no warning or attempt to make it a more sustainable business seems criminal.
The local employees who kept the LCC running, all those who worked there every day, were extraordinary in the way they treated their patients. We felt they cared about us. That feeling is missing where I live now. At the LCC, an activated room call light, which indicated that a resident needed help, brought a prompt response from either a nurse or an aide. Here where I now am, the response to a call light sometimes takes more than half an hour.
I also want to mention by name several of the volunteers who appeared quite regularly at the LCC to provide entertainment of a kind more stimulating than BINGO. David Bailey, excellent on the piano, came nearly every week to play ragtime and blues. He never forgot to include "Lonesome Blues", especially for me The San Juan Jazz Quintet was there once a month, taking requests for old favorites. When I wheeled into their vicinity they would launch into "Amapola". We also had Grisha, a world- class pianist and composer, who remembered the names of every one of the residents who came to his performances. And there was an elderly man, whose name I don't remember, a retired construction worker who was self-taught on the piano and knew all the songs we might ask for. For me he always played "Yellow Bird". These volunteers gave us a lot of pleasure.
A nursing home in Friday Harbor or on Orcas might not be a big money-making enterprise, but it is, nevertheless, vitally necessary. Special care is something many of us will need sooner or later. And when we need it, it should be available to us near home.
I'm Bob Weaver, hiking down the road just looking for a home near Friday Harbor.
Bob Weaver now lives in Anacortes.