Showcasing our Community at the San Juan County Fair
Here's another in a series of opinion articles on the SJC Fair…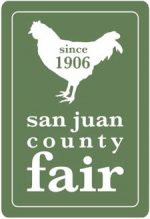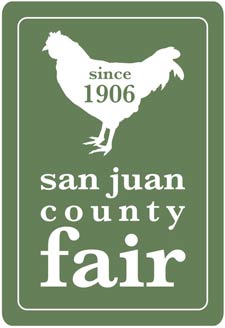 We are one community here in the San Juans. Sure, we have Orcas, San Juan, Waldron, Lopez, Shaw, Stuart and 122 other islands that have names, but we are still ONE community with many personalities. We all come together at the San Juan County Fair in August, to show off our critters and products, to instruct, to learn, to buy, to sell, to see and be seen (if you're a teen), eat Fair food and be entertained. But, most of all we come together to share our small communities with the whole.
One of the most important things to watch for is the inter-connecting of the 4-H kids in the barns. From day one, when they are checking in their projects and animals, they work together, they help one another and forge bonds with the greater community. They are all one, with a little friendly competition thrown in. All those kids want their buddies to win the blue ribbon right along with themselves.
The Textile and Fiber Arts entrants (used to be the Ladies, but now there are some very talented Gentlemen, too) stop and talk and share techniques and tricks along with the island gossip someone might have missed. They all work together to make their area a beautiful and successful place. Community.
In the main building you often hear people asking and showing where someone else's carving project or table or photo or painting or drawing is; so, they can vote the same for Best of Show! And, before the Fair even starts – EVERYONE is helping one another to get those projects entered. Doesn't matter who you are or where you are from, we are all one community.
So, come celebrate our community, as we showcase who we are, and what we do, here in the San Juan Islands!