FHHF Football
Mike Martin shares this notice with you about Wolverine football…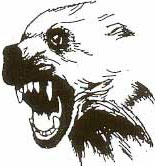 When the Friday Harbor High School Wolverines kick off the 2018 football season Friday night on the road against South Whidbey High School it will mark the 7th season for Friday Harbor Tiny Radio covering FHHS sports, the station's owner and studio engineer Ken Norris announced this week.
"As we have for the past seven years we will be covering – We have a fresh new broadcast crew for the 2018 FHHS football season," Norris said. "We will be covering all of the 2018 football season and the 2018-19 basketball seasons for the FHHS Wolverines."
Norris says that Mike Martin will continue his duties as Executive Producer of high school sports. They usually look for young and upcoming talent but this football season they've created a veteran lineup he said. Martin will also return to his play-by-play duties for football and basketball after a 2-year hiatus. He will be joined by John Volk Jr. as the game's Color Commentary for football. The gameday crew is rounded out by statistician, Dave Rude. Kaila Olin will return for one football game and all of the basketball season as Color Commentator.
"Over the past seven seasons the San Juan Island community, as a whole, has been amazingly supportive of Friday Harbor High School sports on Tiny Radio," Norris says.
South Whidbey Friday, August 31
Coupeville Friday, September 14
Concrete Friday, September 28
Highline Friday, October 5
La Conner Friday, November 2
"Kaila helped us to a record number of listeners during the WIAA State Basketball Tournament last spring," says Martin. He says that the station's listeners loved Kaila that he has gotten creative about giving the fans what they want. "Kaila is a certified football official for the WOA with the North Olympic Association on the Peninsula, so she's not available to announce most of the games", Martin said.
However, due to her immense popularity from last season Tiny Radio is going to have Olin on the phone in the pregame show with her signature, "Kaila's Keys to the Game". Martin has also scheduled Kaila Olin as color commentator for one game on the 5th of October for the contest against Highline High School.
Tonight's games can be heard on fhTinyRadio.com with the pregame show starting at 5:10.