James and the Giant Peach JR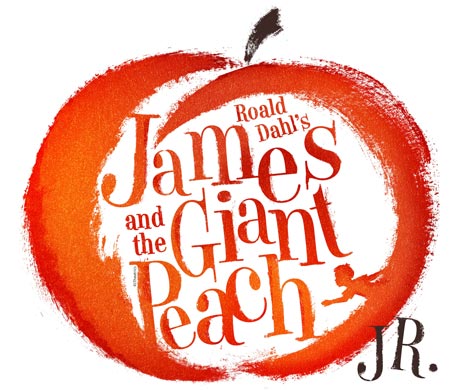 Note: This story has been updated to include Cast and Crew. See below…
San Juan Community Theatre and San Juan Interiors are proud to present the Theatre Arts for Kids' Summer Musical Theatre Camp production of Roald Dahl's James and the Giant Peach JR!
Featuring music and lyrics by the Tony-nominated songwriters Justin Paul and Benj Pasek and book by Timothy Allen McDonald, James and the Giant Peach JR. is based on the beloved book by Roald Dahl and tells the story of a young orphaned child who finds a loving family in a most peculiar way.
Sent by his mean, conniving aunts to chop down their old fruit tree, James discovers a magic potion which results in a tremendous peach occupied by some not-so-normal characters. From the center of the gigantic fruit, James and the unlikely crew launch a journey of enormous proportions. Together they discover that while we are all born into a family, we then go on to create a family of our own.
Thursday*, Friday, and Saturday August 9-11, 7:00 pm
Sunday, August 12, 2:00 pm
Tickets:
Adults $9 Students $6
*Thursday is "Pay What You Can" at door
CAST
Cole Curtis … James
Sidney Herda … Aunt Spiker
Alison Power … Aunt Sponge
Iziah Daily … Grasshopper *
Chiara Power … Ladybug *
Sierra Fitts … Centipede *
Billy Plew … Earthworm *
Haley Rennick … Glowworm *
Eve Hulse … Spider *
Lucy Marinkovich … Real Lahdalord *
Kira Clark … Lahdalord 1 *
Josephine Lane … Lahdalord 2 *
Emerald Hurley … Lahdalord 3 *
Lila Horn … Lahdalord 4 *
Anabelle Mountford … Matron Nurse *
Shelby Mullin … Mrs. Trotter *
Colby Border … Mr. Trotter *
Rylend Merritt … Bobby Cop *
Frankie Pignatiello … Billy Cop *
Kate Curtis … Lil Ladybug *
Stella Ramirez … Lil Spider *
Lilah Steele … Lil Centipede *
Milo Martin … Lil Earthworm *
Jonny Huntemer … Lil Grasshopper *
Luca Pignatiello … Hollywood *
Sailor Huntemer … Karl Kreator *
Ashlynn Wilson … Bitsy Botana *
Elanor Gislason … Reporter *
Cat Pignatiello … Lucille *
Danielle McKay … Bunny *
Conner Merritt … Pilot *
Robin Taylor … Potion *
Ava Martin … Ridgely *
Lucy Martin … Violet *
Zoe Steele … Doreen *
Carly Saxe … Potion *
Eli Lane … Chris *
CREW
Director … Penelope Haskew
Assistant Director … Jenni Merritt
Music Director … Jamie Mountford
Choreographer … Kailey Genther
Costumes … Callie McKay and Kim Fitts
Props Mistress … Mary Hurley
Lighting Designer … Georgia Smith
Assistant Lighting Designer … Steve Judson
Assistant Choreographer … Sydney Fouquette
Production Manager … John Shaller
Stage Manager … Trinity Cullen
Sound Board Operator… Sydney Fouquette
Light Board Operator … Ethan Fitts
Scenic Art … Mary Hurley and Tech Crew
Fly … ElseDora Arendt and
Timmy Mountford
Spot Operators… Lily Compton and
Shaw Sandstrom
Stage Right Props … Emily Fitts
Deck Crew… Bella Netherton, Isabella Vanderyacht, Ramona Flierl
*Ensemble roles include: Vagrants, Zoo Crowd, Potions, Garden, Crocodile Tongues, Reporters, Ladies Guild, Hollywoods, Farm Animals, Sea Creatures, Water, Stars, Seagulls, Sharks, New Yorkers, and more!