Sea Scouts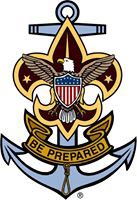 There's a new Sea Scouts program starting up here. The first meeting is this Thursday August 9th at the San Juan Yacht Club 18:30 (6:30pm)
Sea Scouts, BSA is a program of the Boy Scouts of America for young men and women. For over 100 years Sea Scouting has promoted better citizenship and improved members' boating skills through instruction and practice in water safety, boating skills, outdoor, social, service experiences, and knowledge of our maritime heritage.
Learn maritime skills and obtain a free youth membership to the Yacht Club as well.
More information will be posted as it becomes available.