Summer Film Series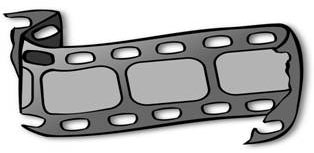 Fellow Film Buffs,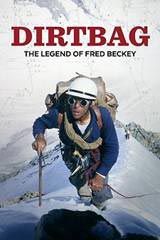 Well, here we are in September and it is time for the Grand Finale of this year's Film Series. I hope you have enjoyed them and plan to join us again next summer. Attendance this year was up 50%, but we can do even better. Please invite your friends to send me their email addresses so that they can receive these weekly updates, then ask them to join you when you see a film you think fits their interests.
After all, these showings – and for that matter, all the theatre's events – are for us, the residents of this fantastic place. Finally, we do owe a special thanks to the theatre staff and volunteers who make our series possible. Let them know how much they are appreciated.
Now for this week's very special story:
Dirtbag
Documentary NR 96 minutes
Tuesday September 4 7:30 pm
Fred Beckey was the original American "Dirtbag". A mountain climber whose stubborn, singular quest to conquer peaks meant a solitary life on the road, where he left a long trail of scorned climbing partners and lost lovers in his wake.
Beckey's adventures began in Washington's North Cascade range with his brother Helmy in the 1930s. In 1942, the Beckey brothers cemented their place in climbing lore when they conquered Mount Waddington–considered the most difficult climb in North America at the time. This success marked the beginning of Fred's epic tear of first ascents around the world, during which he became the consummate "Dirtbag" defined as one who forgoes the pursuit of material comforts and defies societal norms in order to pursue a nomadic mountaineering lifestyle.
Still obsessed with the mountains and planning ambitious expeditions at age 94, Fred slowed physically, but his zeal for the outdoors did not wane, and he was still steadfastly plotting new routes up undiscovered ranges for the next generation of climbers and explorers.
Throughout his exceptional life, Fred kept meticulous personal journals where he mused on everything from arcane geology to his dalliances with many beautiful women to the myriad sunrises he witnessed. An environmentalist before there was such a word, Fred used these journals as the basis for authoring 13 essential books that help connect aspiring climbers to the mountains. We are grateful to Pete Kilpatrick and Ravenhill Construction for sponsoring this showing.
Please remember that no admission will be charged this year but we do ask that you consider making a donation to the Theatre in appreciation for sponsoring these films. Also note that $2 bottomless popcorn will be available. See you at the movies!
Larry Soll
Film Series Coordinator
San Juan Community Theatre