Two Events for YES for Homes Coalition of San Juan County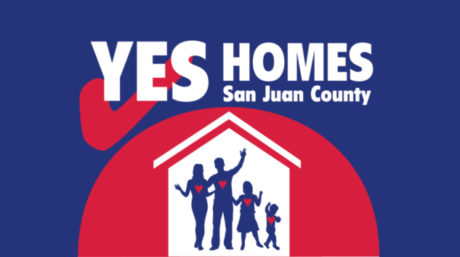 Monday, Sept. 10 from noon-2:00 pm, at the San Juan Island Grange, the League of Women Voters of the San Juans is presenting a discussion on the affordable housing initiative that will be on the November ballot. The proposal would establish a real estate excise tax, or REET, to help fund construction of affordable housing. Featured speakers include: Ryan Page, San Juan County affordable housing coordinator; Steve Ulvi, Yes for Homes Coalition; and Steve Buck, owner of Coldwell Banker SJI.
Topics to be presented include funding options that were considered, a description of the proposal and discussion of the benefits and concerns with enacting the REET. The public is encouraged to attend and submit questions to the speakers.
September 12 at 4:00 pm, at the Grange Hall in Friday Harbor. We've invited Ryan Page to come answer questions about the Home Fund.
Then we will be working with volunteers on setting up VoteBuilder on their phones and laptops, and begin making phone calls! Neighborhood canvassers are also invited to this volunteer event and will break out into a session on setting up the Minivan program!