Holiday Desserts, Port & Champagne Tasting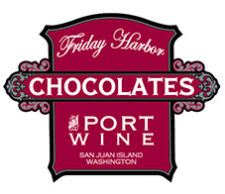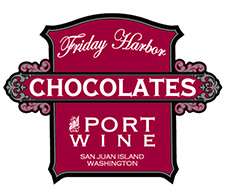 Save the Date! On November 3, between 4:30 p.m. and 6:30 p.m. at Friday Harbor Chocolates. The holidays are fast approaching, and you may already be thinking about creating your holiday menus for Thanksgiving and Christmas celebrations.
With that in mind, the renown San Juan Island master baker, Felicity Milne of Cakes by Felicitations will be presenting at this event samples from an array of her imaginative and delectable seasonal desserts and Aylene Geringer of Friday Harbor Chocolates will offer complimentary tastes from her collection of imported Ports and Champagnes, specifically selected for each dessert.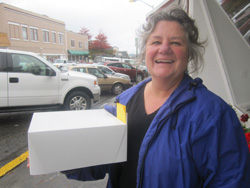 Some desserts will be available for immediate sale and holiday orders may be placed at the event. A complimentary cordial glass will be offered to those who purchase bottles of Port or Champagne at the event. There will be a modest tasting fee of $8.00 per person.
Reservations are encouraged. Friday Harbor Chocolates 255 Spring Street, Friday Harbor. (360) 370-0050.