San Juan County Arts Council: Upcoming Events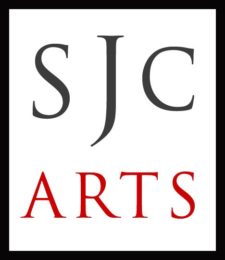 From the Arts Council…
We'd like to invite you to our annual membership meeting to be held on Tuesday, November 27th from 3PM-5PM at the San Juan Island Grange Hall. This annual meeting will provide an opportunity for you or your organization to learn about and become an official member of the San Juan County Arts Council, hear about our budget, give you information on exciting up-coming developments, meet the board members, and perhaps even join the board yourself! We currently have 5 available board positions. If you are interested in joining our board, please submit a letter of interest before October 26th for our review.
On
Tuesday, February 26th, 2019
Diane Martindale and myself will be hosting another summit to explore the opportunities in the Washington Cultural Access Initiative. We have some important people from the state level coming to Friday Harbor to give us a presentation, answer questions, and help us get this initiative rolling in our county! To learn more about this initiative please check out the website at
https://www.culturalaccesswa.org/
This could be a tremendous opportunity for state-level funding to come to San Juan County specifically geared towards supporting the arts, culture, history, and sciences. PLEASE don't miss this public meeting! We will once again meet at the Grange Hall, time and details TBA. Most likely this will be a luncheon. FUN!