San Juan County Arts Council: Upcoming Events
Posted October 4, 2018 at 6:05 am by Peggy Sue McRae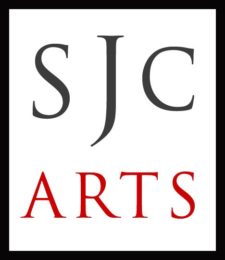 From the Arts Council…
We'd like to invite you to our annu­al mem­ber­ship meet­ing to be held on Tues­day, Novem­ber 27th from 3PM-5PM at the San Juan Island Grange Hall. This annu­al meet­ing will pro­vide an oppor­tu­ni­ty for you or your orga­ni­za­tion to learn about and become an offi­cial mem­ber of the San Juan Coun­ty Arts Coun­cil, hear about our bud­get, give you infor­ma­tion on excit­ing up-com­ing devel­op­ments, meet the board mem­bers, and per­haps even join the board your­self! We cur­rent­ly have 5 avail­able board posi­tions. If you are inter­est­ed in join­ing our board, please sub­mit a let­ter of inter­est before Octo­ber 26th for our review.
On
Tues­day, Feb­ru­ary 26th, 2019
Diane Mar­tin­dale and myself will be host­ing anoth­er sum­mit to explore the oppor­tu­ni­ties in the Wash­ing­ton Cul­tur­al Access Ini­tia­tive. We have some impor­tant peo­ple from the state lev­el com­ing to Fri­day Har­bor to give us a pre­sen­ta­tion, answer ques­tions, and help us get this ini­tia­tive rolling in our coun­ty! To learn more about this ini­tia­tive please check out the web­site at
https://www.culturalaccesswa.org/
This could be a tremen­dous oppor­tu­ni­ty for state-lev­el fund­ing to come to San Juan Coun­ty specif­i­cal­ly geared towards sup­port­ing the arts, cul­ture, his­to­ry, and sci­ences. PLEASE don't miss this pub­lic meet­ing! We will once again meet at the Grange Hall, time and details TBA. Most like­ly this will be a lun­cheon. FUN!
You can support the San Juan Update by doing business with our loyal advertisers, and by making a one-time contribution or a recurring donation.