San Juan Island Library Offers New Digital Newspaper Collection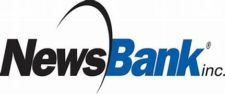 The San Juan Island Library is excited to bring you a new digital newspaper collection! Titled NewsBank, this collection is free to library patrons and is updated daily.
NewsBank enables library patrons to easily search and browse current and archived news articles, editorials, reviews, birth and marriage announcements, obituaries and a variety of special sections. Patrons can use this resource for general reference or to research local and national issues, events, people, government, education, arts, business, sports, real estate and much more.
We offer our patrons in-house and remote access to three distinct collections:
Find global information on topics related to business, economics, education, government, health, homework help, international studies, politics, science, social issues, sports, STEM and more from a variety of news media featuring newspapers, videos and web-only content.
Explore and research people, events and issues across Washington State. This resource contains news sources from across the state including: The Bellingham Herald, Chinook Observer, Chronicle, Columbian, Daily Herald, Daily News, Daily Record, Daily World, Kitsap Sun, News Tribune, The Olympian, Seattle Times, Spokesman-Review, Tri-City Herald, Yakima Herald-Republic and more.
Search more than 30 years of Seattle area history with The Seattle Times Integrated Collection. With coverage from 1985 – current, the Collection contains full-color newspaper pages, individual full-text articles and content only published online.