Book Launch Celebration
Please join Spring Street International School to celebrate teacher's debut novel!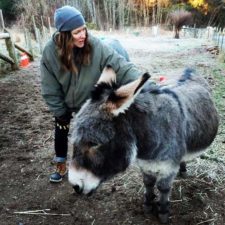 Join this literary celebration as author Jennifer Boyden talks about and reads from her debut novel, The Chief of Rally Tree. The novel received the Siskiyou Prize for New Environmental Literature.
Jennifer states, "I love living in a community where people show up for their authors and celebrate literature and the arts. I believe what we gather to is a powerful statement of what we believe in, and I can't wait to celebrate this story with our community!"
The novel follows Roal Bowman's attempt to locate his wife after she joins Winter Patent, who believes he can save forests by accessing the consciousness of trees. No one knows if Winter, who spent a decade living with wolves, is sane or not. They do agree he's dangerous—and Roal is out of his league. When Roal stumbles across his wife's secret life, he realizes he no longer knows the woman he is searching for.
Jennifer teaches literature at Spring Street International School. Her work is noted for dark humor, powerful story, and innovative language. Author Ann Pancake writes, "Inventive, smart, and often hilariously funny, The Chief of Rally Tree delivers a social critique both searing and sly." The novel has been called The Hidden Life of Trees meets Gone Girl. The event is free and open to the public; light food will be served. Please join us!
Date: November 13, 2018
Location: Brickworks
Time: Doors open at 6:30pm, reading at 7pm
Admission Information: Free
Hope to see everyone there,
Louis and SSIS