First Aid and CPR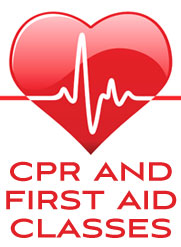 Added class – If you missed out on the September session of First Aid and CPR, Island Rec and EMS were able to add another class in December. Upon successful completion of this class you will walk away with life-saving skills and a First Aid certification from the American Heart Association that is valid for two years.
This is an ideal class for parents, baby sitters, volunteer coaches and recreation leaders. This class is for ages 15 and up and will take place on Tuesday December 4th and Wednesday December 5th. from 5:30pm to 9:30pm, and is located at the Frank Wilson EMS building. Early registration, which lasts until November 22, is $47; the registration fee is $5 more thereafter.
For more information and registration please visit our website, www.islandrec.org, call the office at 360-378-4953, or come in to our office M-F between 11am-5pm.