The Passage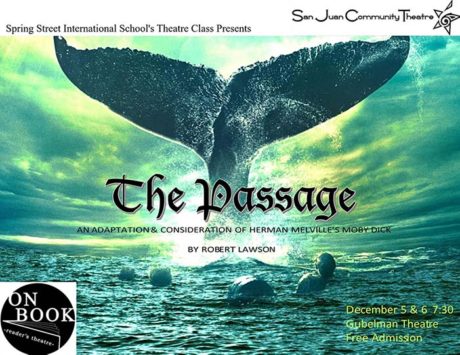 This uniquely crafted reworking of Moby Dick is more a poetic fantasia than literal adaptation of the familiar characters and themes from the classic work.
With an array of songs, contemporary humor, and the weaving of various myths, a group of whalers set off on an epic hunt. But once on the water, the obsessed Captain Ahab steers them on an entirely different course.
In this tale of blind devotion and sacrifice, where will the new path lead this loyal crew?
Wednesday & Thursday December 5 & 6 at 7:30 at SJCT's Gubelman Theatre.
Free Admission – 70 Minutes