Animal Shelter "Opens" for Clearance
Posted December 13, 2018 at 5:44 am by Tim Dustrude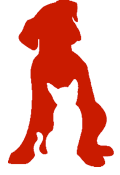 The Ani­mal Pro­tec­tion Soci­ety of Fri­day Har­bor will open the doors of their old build­ing at 111 Shel­ter Road, Sun­day, Decem­ber 16 from 10:00 am until Noon for any­one wish­ing to take away mis­cel­la­neous items such as pet car­ri­ers, feed­ing bowls, office fur­ni­ture, shelv­ing units, small refrig­er­a­tors and many oth­er items.
Every­thing must go! Every­thing is free, but dona­tions will be hap­pi­ly accepted.
You can support the San Juan Update by doing business with our loyal advertisers, and by making a one-time contribution or a recurring donation.