Animal Shelter "Opens" for Clearance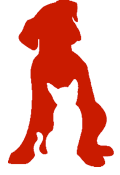 The Animal Protection Society of Friday Harbor will open the doors of their old building at 111 Shelter Road, Sunday, December 16 from 10:00 am until Noon for anyone wishing to take away miscellaneous items such as pet carriers, feeding bowls, office furniture, shelving units, small refrigerators and many other items.
Everything must go! Everything is free, but donations will be happily accepted.