Draft of Fairgrounds Master Plan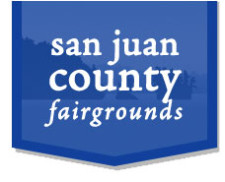 The Fairgrounds Master Plan is currently being developed and the first draft is complete! It is now available for review online at: www.sanjuanco.com/1552/Fair-Master-Plan-Update (under "Latest News").
A printed reference copy is also available at the Parks & Fair Administrative Office for in-house review. The intent of the draft is to give the countywide community an initial impression of the plan so that public input is considered in the development of the final document. The public comment period will be open until January 31, 2019.
Comments may be submitted to:
Email: sjcf@makersarch.com
Mail:
San Juan County Parks & Fairgrounds
350 Court Street #8
Friday Harbor, WA 98250
In Person:
San Juan County Fairgrounds
849A Argyle Avenue
Friday Harbor, WA 98250
Following the public comment period, the consultant team will be making necessary edits/corrections and working to incorporate community and County Council input. A final draft will be presented to the to the County Council for approval in 2019.