Statement from PWWA
The Pacific Whale Watch Association issued the following statement…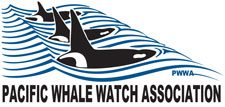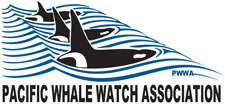 Whale watching and responsible no/low-impact ecotourism is critical to education and conservation efforts that we all are engaged in to protect all whales in the Salish Sea.
As the Legislature, the Governor's Task Force, and the public continue working towards ensuring the safety of the Southern Residents, the conversation around these issues needs to remain focused solely on science-based actions that will best support the future of these whales, including go-slow zones aimed at quieting the waters.
These are critical actions that the Pacific Whale Watch Association is deeply committed to in the upcoming legislative session and every day moving forward.
Responsible ecotourism is a healthy and critical piece of conservation and education.