Argyle Avenue Sidewalk Widening Project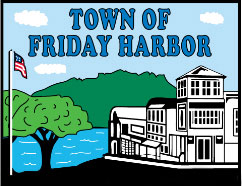 The Town of Friday Harbor has authorized construction to begin for the Argyle Avenue Sidewalk Widening Project.
The Town has contracted with MEM Enterprises to perform the work. The Contractor will install new widened sidewalk on Argyle Avenue between Spruce Street and Rose Lane; and new ADA compliant crosswalk from Rose Lane to the SJC Fairgrounds.
Beginning Monday, February 25, 2019, the Contractor has been noticed to proceed as soon as weather and temperatures permit. Construction is estimated to last 15 working days from the time installation begins.
Notice to residents and travelers:
Local access to homes will be maintained at all times.
Appropriate flagging and signage will be on site during construction.
No utility service interruptions are expected during construction.
No on-street parking will be allowed in the construction zone during work hours. Vehicles not moved risk being towed at the vehicle owner's expense.
An on-site project manager will be available to address any questions or concerns as they arise.
The Town would like to thank residents for their participation and cooperation during construction.