Leviathan Delusion in Paradise Lost
Posted March 7, 2019 at 5:45 am by Tim Dustrude
In the SJ Update Mail­bag this morn­ing, we have this let­ter from Steve Ulvi…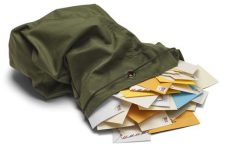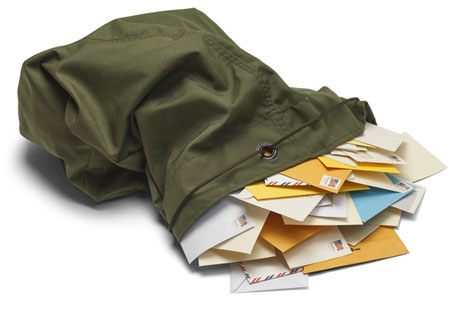 Glanc­ing at caller ID on a recent snowy morn­ing, I guessed that my old Alas­ka pal, Archie was riled up about some­thing. Most like­ly a retal­ia­to­ry shot in response to the brow-beat­ing I served up pre­vi­ous­ly. I had been pret­ty steamed about the sheer insan­i­ty of Alas­ka oil rev­enue pol­i­tics, open­ing the Arc­tic Refuge when we won't need any more oil and try­ing to restart the abom­inable Peb­ble Mine idea. I let it ring and go to mes­sage, decid­ing whether to pick up.
"Hey Champ, if you ain't too busy exfo­li­at­ing or pluck­ing your eye brows, pick up to hear some truth…".
Warm­ing to his famil­iar voice I jumped in "back away from the ledge and count to ten, Archie, the moon of boom­ing ice is near­ly over!".
He laughed and slurped a spoon of pip­ing hot, high-test brew through his three front teeth. He had most of his teeth pulled by an itin­er­ant hack den­tist, while in the fog of a hang­over, after read­ing about some guy going around the bend due to sil­ver fill­ings in a John Birch Soci­ety mag­a­zine in the 1980s.
Not one for polite chit-chat, my favorite chain-smok­ing lib­er­tar­i­an glee­ful­ly launched into his favorite thread. A view that can be sum­ma­rized in san­i­tized terms as 'you gave up every­thing real to leave the wild north­land and retire in the envi­ron­men­tal­ly pum­meled, foo-foo San Juan Islands'.
"I see that the legions of Orca wor­ship­pers have infect­ed your Guv with their delu­sion that all the @%#@#* of the past cen­tu­ry can be repaired just by throw­ing a bil­lion dol­lars at it! Any­one ever hear of Hump­ty Dump­ty? Hope in one hand, Champ, and spit in the oth­er and see which gets full faster!"
Ignor­ing my quick jab about his odd infat­u­a­tion with Sarah Palin, he launched into his full broad-side with vit­a­min D deprived vig­or. "So let's exam­ine the diver­gent trend lines… after 100 years of mind­less destruc­tion of salmon, their natal streams and vital estu­ar­ies you have an explod­ing tech econ­o­my wel­com­ing growth toward 10 mil­lion peo­ple clog­ging the shore lines by 2040. Your 'pinko' neigh­bors in Hock­ey Land are froth­ing at the mouth to send a lot more oil to Asia. Mean­while nasty pol­lu­tants still flow freely into your fabled Sal­ish Sea from the lin­ear park­ing lot you call the I‑5 cor­ri­dor, Cana­di­an toi­lets and your cod­dled Mil­i­tary-Indus­tri­al com­plex, who in their right mind would think…".
Archie final­ly came up for air, so I tried to get in a shot "whoa there you freez­er-burned cur­mud­geon, this three-pronged effort is wide­ly sup­port­ed and crit­i­cal for…".
He stopped me cold with a deri­sive snort and shared his blind­ing flash of the obvi­ous (as though he was Per­ry Mason drop­ping an irrefutable clus­ter-bomb of fact on his sleepy pros­e­cu­to­r­i­al opponent).
"This Orca cri­sis didn't just hap­pen! Same old cap­i­tal­ist mantra for growth and jobs! For­get any pre­cau­tion­ary prin­ci­ples! Tech­nol­o­gy will bail us out if you just give the free mar­ket a chance!". In the short pause, I could hear Archie nois­i­ly gum­ming his favorite snack of saltine crack­ers smeared with mayo, as he forged ahead, "Look out your win­dow! Your Canuck friends are going to destroy the Fras­er Riv­er salmon while bow­ing and scrap­ing at the feet of new indus­try and defend­ing filthy Nors­ki fish farms. You all gloat over cheap hydro-pow­er that has burned up at least a bil­lion salmon in Wash­ing­ton alone!"
I could tell that Archie had put on his glass­es so he could read from scratched notes, with the cadence and tone of a wide-eyed Bap­tist preach­er. "Your swarm­ing, un-capped Whale Watch Indus­try is tout­ing the same ol' big lie about 'vis­i­tor learn­ing is appre­ci­a­tion lead­ing to preser­va­tion' that Sea World has used to jus­ti­fy its Orcacide over many decades. You have an untouch­able Recre­ation­al Sport Fish­ing mega-busi­ness that has all but elim­i­nat­ed fam­i­ly com­mer­cial fish­ing and burns more gas, to chase few­er, small­er, fish every year".
"But, by far the biggest threat to salmon are the legion of biol­o­gists and politi­cians who agree to ignore 'shift­ing base­line syn­drome' about salmon num­bers over time in order to col­lect a pay­check. And best of all, the so-flag-wav­ing-proud, high­ly sub­si­dized farm­ers and ranch­ers and their cap­tive leg­is­la­tors, that nev­er give an inch to restore free flow­ing rivers and crip­pled salmon runs with­out a nasty fight. Or maybe even a made for TV Nation­al Refuge build­ing takeover! They would rather bank on their stink­ing cows and sheep run­ning roughshod on pub­lic lands darn near free, than think about sav­ing salmon for the greater pub­lic good. Salmon, the mag­nif­i­cent life-blood of the entire Pacif­ic North West, are on the ropes."
I lame­ly spit out "switch to de-cafe Archie! I agree with most of your rant, but how can any­one in good con­science, with an eye toward future gen­er­a­tions, do any­thing less than pull out all the stops at this stage?"
"Prob­lem is Champ, by the time lob­by­ists get done slow­ing these eleventh-hour efforts, the cas­cad­ing impacts of cli­mate change will be dis­com­bob­u­lat­ing every­thing we think of as nor­mal. The mass­es who blind­ly ignored the high-risk crap game being played by cor­po­ra­tions and lap­dog offi­cials gam­bling on your future, will be run­ning in cir­cles with their hair on fire about the eco­nom­ic col­lapse. Like it came out of nowhere just like Hur­ri­cane Kat­ri­na didn't". Archie calls me Champ because on one boozy evening of bore­dom, I best­ed him by forty sec­onds in a stu­pid "fer­ret down trousers" con­test that required a box of band aids and a full tube of Neosporin after­ward (no fer­rets were harmed).
"Hold on Archie, I have a lot of faith in our earnest Gov­er­nor work­ing toward the best for Ecotopians….".
"Give me a break, Champ, we have legal weed in Alas­ka, too! A lot­ta good he will be try­ing to sell his plan to reluc­tant work­ing Wash­ing­to­ni­ans while out on the nation­al cam­paign trail. He's try­ing to sell cli­mate change as an immi­nent cri­sis, to peo­ple who don't care. Jad­ed reg­u­lar folks would rather have a root canal with­out drugs, than give up their big shiny SUVs, poi­soned green lawns, and garbage cans filled with plas­tic junk and food waste. Mean­while, back home three-piece suit lob­by­ists and East­ern side knuck­le-drag­ging politi­cians in Olympia will glee­ful­ly slash every tire on his pret­ty plan while he is away in Podunk, Ohio and Rust­belt, Michi­gan pos­ing in front of the cameras…".
"Seri­ous­ly, you should know that the scores of Orca pro­tec­tion non-prof­its and ambu­lance-chas­er sci­en­tists in the end will accom­plish very lit­tle but self-employ­ment, obtuse pub­lished papers and slick bumper stick­ers while claim­ing to save these har­ried Black­fish. Of course, we will know vast­ly more about them than we do about any of the oth­er hun­dreds of organ­isms now being dri­ven to extinc­tion, but for what? Why don't you all just leave those mag­nif­i­cent bug­gers alone so they can adapt, migrate away or per­ish with some dig­ni­ty sure­ly earned by sur­viv­ing just fine for 800,000 years?"
Before I could respond, I heard Archie grunt "hold on now", and his chair scrape the floor while he fum­bled with a can of Prince Albert and rolling papers. I pic­tured him pulling on his rat­ty par­ka and head­ing out the arc­tic entry to stand and smoke, while proud­ly gaz­ing on his piles of blue-tarped junk and gloat­ing after suc­cess­ful­ly yank­ing my chain.
Feel­ing real­ly good about him­self, he blurt­ed a part­ing shot, "hey, always fun talk­ing with you Champ, any chance that you and your chi-chi friends down there could focus on just salmon or even ral­ly around sav­ing some­thing real­ly impor­tant like the Rusty Patched Bum­ble bee, rather than that one small group of Black­fish so very unlucky to live in those trashed waters?"
You can support the San Juan Update by doing business with our loyal advertisers, and by making a one-time contribution or a recurring donation.