Spelling Bee Winners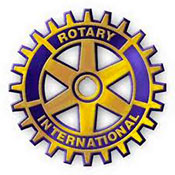 Ted Strutz shares this photo of the winners of last week's Rotary Spelling Bee…
I thought you might like to have a photo from the spelling bee that the Rotary Club conducted.
Here is winner Eve Hulse and runner-up Haley Rennick (in the middle) and their teacher Mrs Hallock of the Paideia Classical School. They are both in the 8th grade. So this class scored big time as there were cash awards to the kid's class for first and second place.
And Carla Wright, Public Relations with Rotary adds more to the story…
"Quantum" was the correct spelling for Eve Hulse, 8th grader from Paideia Classical School, the first-place winner at the 14th Annual Rotary Spelling Bee on March 7 held at the San Juan Community Theater. Eve received a trophy and a check for $100. Her 8th grade class, taught by Mrs. Hallock, was awarded $200, and her school received $300.
In second place was Haley Rennick, 8th grader and Eve's classmate at Paideia Classical School. Haley received a trophy and a check for $75. Her class, also taught by Mrs. Hallock, received $150, and her school was awarded $200.
The other 18 participants received a medal in appreciation for their participation.
The 'calmer of nerves' was Bob Jarman, Pronouncer was Carol Linde, and judges were Mary Sliger and Carla Wright.
Medals were given by Cyndy Gislason. Interact Club members assisted.
What is Rotary?
Rotary Club of San Juan Island was established in 2004 by community members who embraced Rotary International's mission of service above self, gathering monthly to discuss community and international needs, find solutions and address them:
Community Service: Rock the Dock (1993-2013) Concours d'Elegance, 36 Weekends, Spelling Bee, Knowledge Bowl, Student Bus Shelter, bike turnout.
International: Wheelchair distribution in Trinidad,.Solar panels for Haiti learning center,
IPA: combine resources of Rotary Clubs in the Northwest WA to build relationships and sponsor projects in Copan, Honduras, PolioPlus Fund, ShelterBox.
Literacy: Distribution of dictionaries to 3rd, 4th, 5th graders, Free Children's Library at Fair Grounds (Roche Harbor pending).
Youth Services: Interact Club at FHHS, YAIL & RYLA events, Youth Exchange (every 2 yrs).
We meet Wednesdays at the Friday Harbor House meeting room, 8 – 9 AM. Guest speakers. Open to all. Find us here on Facebook.