Statement from PWWA
In the SJ Update mailbag today we find this letter from Kyle Wall, a Senior Account Executive with the Seattle based public relations firm The Fearey Group, sharing this statement from the Pacific Whale Watch Association on the passing of HB 1580 in the Washington State House and SB 5577 in the Senate…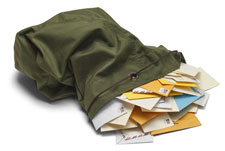 "We have appreciated working with leaders in the House and Senate to bring forward science-based proposals that acknowledge that our waterways are shared, and recognize the PWWA as the sentinels of the Salish Sea for the Southern Residents as well as the region's biggest vessel-based conservationists.
The PWWA has been leading efforts based on the science and understanding of underwater sound for decades with input from some of the world's top scientists, and we look forward to working with Governor Inslee's Task Force moving forward on finding the best science-based solutions for the future of all whales in the Salish Sea – including the mammal-eating Bigg's whales that are currently thriving in the same acoustic environment as the Southern Residents.
We all have more work to do to enhance our salmon runs and address the key issue facing the Southern Residents – the lack of Chinook salmon.
As we always have, we will continue to educate our guests and the general public about responsible ecotourism, and ways to assist in volunteering and conservation efforts."