Children's Festival – I Am Super this Saturday!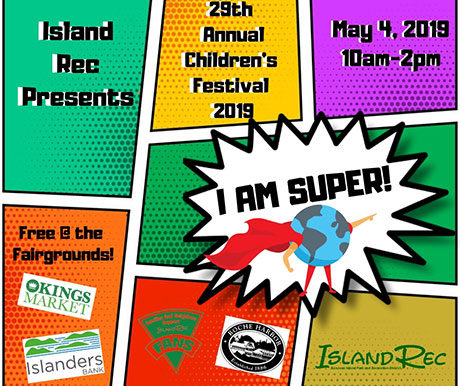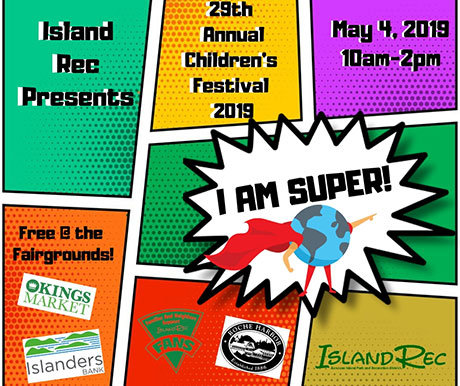 Island Rec is pleased to announce the 29th Annual Children's Festival this Saturday, May 4th, 2019. Community organizations that you know and love will be providing all kinds of creative and hands-on activities.
Children will have the opportunity to unleash their inner super hero with crafted masks, capes, and arm bands! Island Rec is providing inflatable fun including a bounce house, a Cliff Jump Jr., and FANS has been diligently practicing their balloon animal techniques.
Come join us for some free family fun at the Fair Building – I Am Super! Saturday, May 4th, 10:00 am until 2:00 pm.
For more information, please call 360-378-4953 or visit www.islandrec.org