Children's Festival – I Am Super this Saturday!
Posted April 30, 2019 at 3:54 pm by Tim Dustrude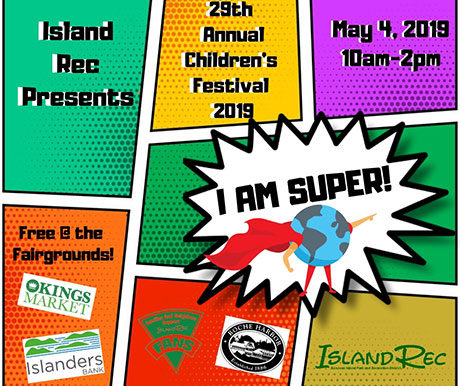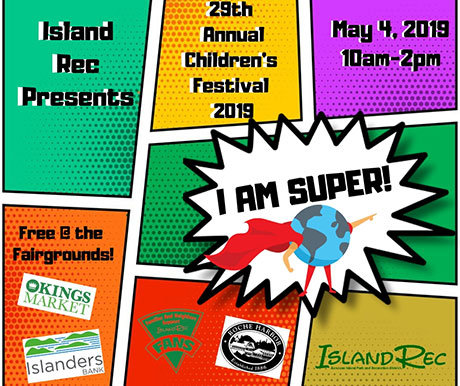 Island Rec is pleased to announce the 29th Annu­al Children's Fes­ti­val this Sat­ur­day, May 4th, 2019. Com­mu­ni­ty orga­ni­za­tions that you know and love will be pro­vid­ing all kinds of cre­ative and hands-on activities.
Chil­dren will have the oppor­tu­ni­ty to unleash their inner super hero with craft­ed masks, capes, and arm bands! Island Rec is pro­vid­ing inflat­able fun includ­ing a bounce house, a Cliff Jump Jr., and FANS has been dili­gent­ly prac­tic­ing their bal­loon ani­mal techniques.
Come join us for some free fam­i­ly fun at the Fair Build­ing — I Am Super! Sat­ur­day, May 4th, 10:00 am until 2:00 pm.
For more infor­ma­tion, please call 360–378-4953 or vis­it www.islandrec.org
You can support the San Juan Update by doing business with our loyal advertisers, and by making a one-time contribution or a recurring donation.