Running Start Info Night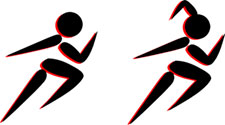 The San Juan Center of Skagit Valley College to Host "Running Start" info night
If you are an academically motivated high school junior or senior, Running Start may be of interest to you and your family!
The Running Start program at Skagit Valley College/San Juan Center offers high school juniors and seniors the opportunity to take college level courses to earn dual credit toward both your high school diploma and college degree—without paying tuition!
The San Juan Center of Skagit Valley College will host a Running Start information night for interested students and parents on Wednesday, May 1 from 6-6:30pm. This event will be held at the San Juan Center of SVC (located near the Friday Harbor Airport terminal).
Learn how the Running Start program works; what classes are available; registration and intake process; and how the program may or may not be a fit you and your family. SVC staff will be available after the event to discuss individual questions.
Cost is free and refreshments will be provided.
Please RSVP by phone 360-378-3220 or email randy.martin@skagit.edu.