SJISD Board Of Directors Appoints Board Member For Vacancy
Posted April 29, 2019 at 5:43 am by Tim Dustrude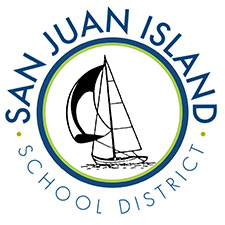 Last Wednes­day evening, April 24, 2019, the Board of Direc­tors of San Juan Island School Dis­trict swore in appointee Bri­an Moore to fill the posi­tion #5 unex­pired term vacat­ed by Jack McKen­na until the elec­tion in Novem­ber, 2019.
Mr. Moore accept­ed the posi­tion. His respon­si­bil­i­ties on the Board of Direc­tors began imme­di­ate­ly. If Mr. Moore con­tin­ues his inter­est in serv­ing as a dis­trict direc­tor, he will be required to file for elec­tion, along with John Kurtz and T.J. Heller, dur­ing fil­ing week, May 13, 2019 — May 17, 2019.
Con­tact infor­ma­tion for all five school board mem­bers may be found on the school dis­trict web­site, www.sjisd.wednet.edu then select ABOUT and then BOARD.
You can support the San Juan Update by doing business with our loyal advertisers, and by making a one-time contribution or a recurring donation.