Barbershop Bonanza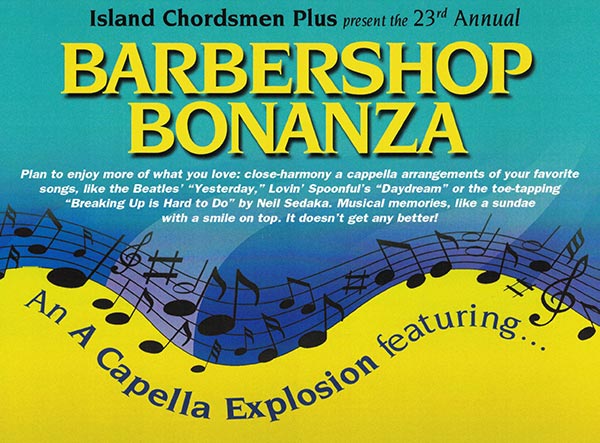 The Island Chordsmen Plus show is on a Saturday evening this year, June 1 at 7:30 at SJ Community Theatre.
Enjoy the Artists' Studio Tour and the Lions' Friday Harbor Bike Fest on Saturday, June 1st then round out the day with entertainment by Island Chordsmen Plus.
And adding to their show are Sound Vibrations, 3 Grandads & A Tenor Quartet and The Squares – a quartet from Vancouver with hits and covers of the '60s and '70s.
Your favorite Chordsmen are selling tickets now or PM us on our Facebook page. Thank you for your support of island voices.