Journey of the Soul – Life, Death and Beyond
Posted May 13, 2019 at 5:43 am by Tim Dustrude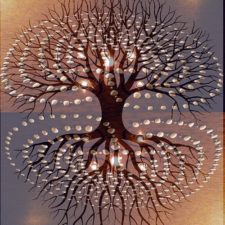 The pos­i­tive aspects of change
Com­ing soon to Mullis Cen­ter: A pro­gram to edu­cate peo­ple about the impor­tance and pos­i­tive aspects of aging and dying. We believe in hon­or­ing an indi­vid­u­al's right to a peace­ful passing.
This work­shop will pro­vide the knowl­edge and tools for you to make sound choic­es in life. It will refresh your pre­con­ceived con­cep­tions about the final process. You will go away feel­ing empow­ered and inspired, both for your­self and for those peo­ple that you deeply care for.
Date: Sat­ur­day, June 15, 2019
Time: 1:00 – 4:00pm
Loca­tion: Mullis­Com­mu­ni­ty Senior Cen­ter, 589 Nash St, Fri­day Har­bor, WA 98250
Fee: Free, dona­tion wel­come to Hos­pice of San Juan
Space is lim­it­ed, con­tact us to reg­is­ter by June 8th: events@hospiceofsanjuan.org or (360) 472‑0322
High­lights:
Soul Nav­i­ga­tion: Make sound deci­sions in life and have clar­i­ty of con­scious­ness through the last pas­sage in life.
Legal Con­sid­er­a­tions: Law and pol­i­cy, right and advo­ca­cy, dying with dig­ni­ty, etc.
Long Term Vision: Life after death, sur­vival of the intan­gi­ble self.
Work­shop Description:
Going through the last pas­sage in life with sound deci­sions and clar­i­ty of con­scious­ness is some­thing that we all wish for our­selves and our loved ones. Although this is a sub­ject that is not com­mon­ly spo­ken about, it might well come across our mind since, after all, the end­ing of phys­i­cal exis­tence is only a nat­ur­al process. Our exper­tise would be fos­ter­ing skills that help peo­ple address their fears and con­cerns. Whether you would like to gain more legal clar­i­ty on your rights, or seek greater wis­dom to embrace this tran­si­tion from a non-mate­ri­al­is­tic per­spec­tive, this work­shop will both calm and expand your mind.
We offer insights from evi­dence based research into the con­tin­u­a­tion of life after phys­i­cal death. We will also dis­cuss the nature of the intan­gi­ble self, and offer exam­ples of how peo­ple can embrace their soul jour­ney at any stage of life or dur­ing ter­mi­nal illness.
A valu­able pro­gram for any­one who is inter­est­ed in holis­tic ways of liv­ing, fam­i­ly or friends of peo­ple fac­ing life-threat­en­ing ill­ness, health­care pro­fes­sion­als, care-givers, and any­one who wish­es to embrace the end of life process with grace and open­ness to spirit.
Pre­sen­ters: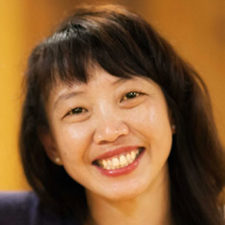 Kate­ri­na Wen, M.Ed. Dipl. Hom., received her mas­ters in edu­ca­tion from Anti­och Uni­ver­si­ty. She pre­vi­ous­ly trained in clas­si­cal home­opa­thy. A renowned yoga teacher, Kate­ri­na has over 20years of yoga ther­a­py and teach­ing exper­tise. She has cre­at­ed new meth­ods to help peo­ple deal with severe dis­abil­i­ties, or cope with ter­mi­nal ill­ness. She con­ducts self-care pro­grams for edu­ca­tors, care-givers, and health care-providers. Kateri­na's own near death expe­ri­ence along with her per­son­al encounter with seri­ous injury and ill­ness gave her direct expe­ri­ence of the"end of life dilem­ma". Kate­ri­na shares her knowl­edge to assist oth­ers face these uni­ver­sal human chal­lenges. Kate­ri­na has been serv­ing the local hos­pice and the senior/special needs com­mu­ni­ty in Fri­day Har­bor since 2011.
Kathryn L. Tuck­er, JD.is Exec­u­tive Direc­tor of the End of Life Lib­er­ty Project. Pri­or to that, Kathryn served two decades as Direc­tor of Advo­ca­cy and Legal Affairs for the nation's old­est and largest orga­ni­za­tion ded­i­cat­ed to pro­tect­ing and expand­ing the rights of the ter­mi­nal­ly ill. She is also Pro­fes­sor of Law, Med­i­cine & Ethics at the End of Life; guest lec­tur­er at dis­tin­guished uni­ver­si­ties includ­ing Stan­ford, Har­vard, and Yale. She is also a White Lotus trained yoga instruc­tor, and teach­es vinyasa flow yoga in Ojai, Cal­i­for­nia. Kathryn will share insight on the cur­rent state of law and pol­i­cy relat­ing to end of life care, and what this means for patients and fam­i­lies. She resides between Lopez Island and Bend, Oregon.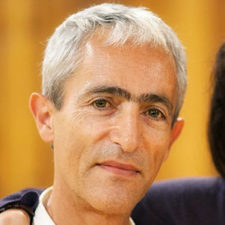 Nicholas Cor­rin, OMD.is a doc­tor of Ori­en­tal med­i­cine, and an award win­ning author on the sub­ject of spir­i­tu­al­i­ty. Born in the UK, he received for­mal edu­ca­tion at uni­ver­si­ties in the US, Europe and Asia. Dr. Cor­rin has been in pri­vate prac­tice in Wash­ing­ton state since 2001. He spe­cial­izes in com­plex, hard-to-treat con­di­tions as well as ill­ness­es that have emo­tion­al or trau­mat­ic ori­gins. His unique diag­nos­tic abil­i­ty and patent­ed tech­nique treat not just the phys­i­cal body but also the soul of his patients. He shares exten­sive research on life after death (east and west), as well as insights drawn from clin­i­cal experience.
You can support the San Juan Update by doing business with our loyal advertisers, and by making a one-time contribution or a recurring donation.