Living in the Future's Past
Posted May 3, 2019 at 5:48 am by Tim Dustrude
"Can look­ing at evo­lu­tion help us pre­dict the future of human­i­ty?" — Jeff Bridges
Fri­day Har­bor Film Fes­ti­val invites you to a free screen­ing of the award win­ning doc­u­men­tary, Liv­ing in the Future's Past on Fri­day, May 3, 2019 at 7:00 pm at Brickworks.
Acad­e­my Award win­ner, Jeff Bridges shares the screen with sci­en­tists, pro­found thinkers and a daz­zling array of Earth's liv­ing crea­tures to rev­el eye-open­ing con­cepts about our­selves and our past, pro­vid­ing fresh insights into our sub­con­scious moti­va­tions and their unin­tend­ed consequences.
Liv­ing in the Future's Past shows how no one can pre­dict how major changes emerge from the spon­ta­neous actions of the many. How ener­gy takes many forms as it moves through and ani­mates every­thing. How, as we come to under­stand our true con­nec­tion to all there is, we will need to rede­fine our expec­ta­tions, not as what we will lose, but what we might gain by prepar­ing for some­thing different.
"What kind of future would you like to see?"
Q&A dis­cus­sion with Direc­tor Susan Kucera via Skype to fol­low screening.
Pre­ced­ing the film, rep­re­sen­ta­tives of the Cen­ter for Whale Research will present a trail­er for their new film, Dammed to Extinc­tion, about the 4 obso­lete dams that choke off thou­sands of miles of rivers in Wash­ing­ton state. Remov­ing them saves mon­ey, salmon and Orcas.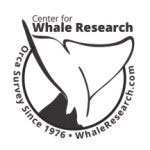 ~ Admis­sion Is Free ~
~ Dona­tions Are Grate­ful­ly Accepted ~
All Pro­ceeds Go To the Cen­ter for Whale Research
Con­tact info@fhff.org to learn more about this event.
You can support the San Juan Update by doing business with our loyal advertisers, and by making a one-time contribution or a recurring donation.