Open Enrollment at Skagit Valley College
Posted May 28, 2019 at 5:44 am by Tim Dustrude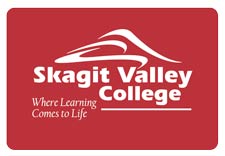 You belong here! Open Enroll­ment for all stu­dents is going on now for Sum­mer and Fall quar­ters at Skag­it Val­ley Col­lege. Sum­mer class­es start July 1 and Fall class­es start Sep­tem­ber 24.
Begin your col­lege expe­ri­ence with us and save mon­ey on tuition by study­ing close to home. Or, start your new career with train­ing in one of our work­force pro­grams. In addi­tion, Dual Cred­it pro­grams, Com­mu­ni­ty Edu­ca­tion work­shops and Basic Edu­ca­tion for Adults options, includ­ing ELA, GED, and High School Com­ple­tion, are avail­able. Trend­ing pro­grams include:
Arts
Auto­mo­tive
Com­pos­ites and Manufacturing
Engi­neer­ing
Marine Tech­nol­o­gy
Med­ical Assistant
Weld­ing
Also, Busi­ness Direct Trans­fer (at Whid­bey Island Campus)
To get start­ed, vis­it www.skagit.edu/getstarted or call:
San Juan Cen­ter, (360) 378‑3220
Mount Ver­non Cam­pus, (360) 416‑7700
Whid­bey Island Cam­pus, (360) 675‑6656
South Whid­bey Cen­ter, (360) 675‑6656
Marine Tech­nol­o­gy Cen­ter, (360) 766‑6282
You can support the San Juan Update by doing business with our loyal advertisers, and by making a one-time contribution or a recurring donation.