Seaweed Ramble
Posted May 29, 2019 at 5:47 am by Tim Dustrude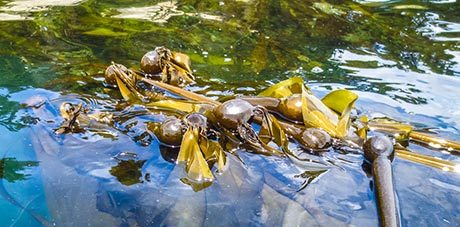 Island Rec is offer­ing a one-day class that will vis­it and tra­verse the inter­tidal sea­weed flo­ra at Cat­tle Point. Dr. Ryan Drum will lead the day's excur­sion to attempt to iden­ti­fy all of the dif­fer­ent sea­weeds encountered!
Dr. Drum is a Wal­dron Islander of 40 years and has a PhD in Botany. He has taught at UMASS, UCLA, & WWU and is a local expert on the edi­ble and med­i­c­i­nal uses of sea­weed. This class will be held on July 6th from 12:30 to 4:30pm dur­ing Super Low tide. We will meet at the Cat­tle Point Inter­pre­tive Cen­ter, then head down to the beach. [Edi­tor's note: Dis­cov­er Pass required to park there]
Reg­is­ter by June 20th, for 2 fam­i­ly mem­bers at $57/couple, addi­tion­al family/children are $5 each. Chil­dren under 7 are free with a reg­is­tered cou­ple. Please no pets.
For more infor­ma­tion or reg­is­tra­tion vis­it our web­site at www.islandrec.org, stop by Island Rec at 580 Guard Street Mon­day – Fri­day 11am-5pm, or call (360) 378‑4953.
You can support the San Juan Update by doing business with our loyal advertisers, and by making a one-time contribution or a recurring donation.