Seaweed Ramble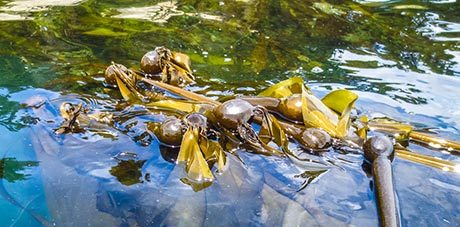 Island Rec is offering a one-day class that will visit and traverse the intertidal seaweed flora at Cattle Point. Dr. Ryan Drum will lead the day's excursion to attempt to identify all of the different seaweeds encountered!
Dr. Drum is a Waldron Islander of 40 years and has a PhD in Botany. He has taught at UMASS, UCLA, & WWU and is a local expert on the edible and medicinal uses of seaweed. This class will be held on July 6th from 12:30 to 4:30pm during Super Low tide. We will meet at the Cattle Point Interpretive Center, then head down to the beach. [Editor's note: Discover Pass required to park there]
Register by June 20th, for 2 family members at $57/couple, additional family/children are $5 each. Children under 7 are free with a registered couple. Please no pets.
For more information or registration visit our website at www.islandrec.org, stop by Island Rec at 580 Guard Street Monday – Friday 11am-5pm, or call (360) 378-4953.