SJI Sculpture Park: Check It Out – Again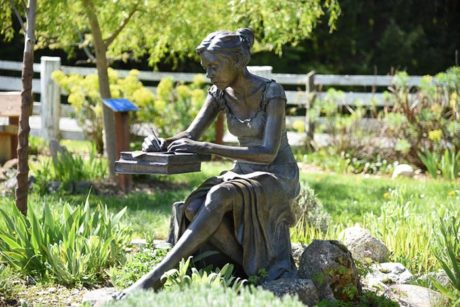 Have you been to the San Juan Islands Sculpture Park lately? The Park is rapidly becoming one of the most beautiful Sculpture Gardens in the Northwest. We have over 150 sculptures by over 90 artists, and last year we had over 46,000 visitors.
There are new statues by Island Artists: Jason Napier, Eben Shay, and Gerry Newcome, as well as new gardens, a renovated Welcome House, a new bathroom (under construction), and lots of new Barn Swallows.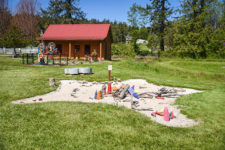 For children we have many playful sculptures, like "Big Bird", "Aerion" (the Dragon), "I've been Kissed" ( a delightful frog ), and the Starfish exhibit, where children (and older folks) can make driftwood statues for others to enjoy.
We are a kid-friendly, dog-friendly, 20 acre mix of Art and beautiful Island scenery. Open dawn to dusk, and donations are greatly appreciated. Come have a look. We're at 9083 Roche Harbor Road – on the left just past the arch.
Posted on May 15, 2019 at 5:47 am by Tim Dustrude
Categories: Arts


Comments are closed.