WSTC Hosts Community Meeting
Posted May 29, 2019 at 5:41 am by Tim Dustrude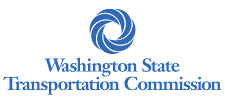 Come join us tonight to share your thoughts and learn more about pos­si­ble fer­ry fare changes.
To pro­vide San Juan Islands res­i­dents oppor­tu­ni­ty to com­ment on poten­tial changes to fares, the Wash­ing­ton State Trans­porta­tion Com­mis­sion (WSTC) will host a pub­lic meet­ing in Fri­day Har­bor, which will include a brief pre­sen­ta­tion by WSTC and WSF staff and the oppor­tu­ni­ty to pro­vide comment.
The com­mu­ni­ty meet­ing will be at 5:30 pm, Wednes­day, May 29th at the San Juan Coun­ty Coun­cil Hear­ing Room, 55 2nd St. N., Fri­day Harbor.
If you are unable to attend the meet­ing in per­son, it will be streamed live from the San Juan Coun­ty web­site: https://www.sanjuanco.com/903/Council-Agendas-and-Video
You can support the San Juan Update by doing business with our loyal advertisers, and by making a one-time contribution or a recurring donation.