WSTC Hosts Community Meeting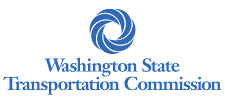 Come join us tonight to share your thoughts and learn more about possible ferry fare changes.
To provide San Juan Islands residents opportunity to comment on potential changes to fares, the Washington State Transportation Commission (WSTC) will host a public meeting in Friday Harbor, which will include a brief presentation by WSTC and WSF staff and the opportunity to provide comment.
The community meeting will be at 5:30 pm, Wednesday, May 29th at the San Juan County Council Hearing Room, 55 2nd St. N., Friday Harbor.
If you are unable to attend the meeting in person, it will be streamed live from the San Juan County website: https://www.sanjuanco.com/903/Council-Agendas-and-Video