Summer Film Series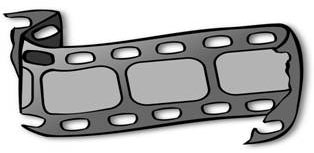 Larry Soll writes to let you know about this year's Summer Film Series…
Fellow Film Buffs,
Summer has arrived and it is time to unveil the schedule for this year's film series, an eclectic mix of documentaries, dramas, and comedies. As they say you can't please everyone all the time but, hopefully, most of you will like most of our choices.
For our foreign language buffs, there will exposure to Polish, French, German, Russian, Italian, Croatian, Pusto, Japanese, Hebrew and Arabic. For the rest of us, all non-English films are subtitled.
I also want to point out that several of this year's films are longer than usual but these films are definitely worth your time. To help you plan, I am including a short description of each movie as well as an attached file so that the compulsive among us can plan ahead (click the link below for the descriptions). I will also send a reminder every weekend during the season with the next two films.
The Schedule:
June 25 – Tea With The Dames
July 2 – Cold War
July 9 – The Biggest Little Farm
July 16 – Shoplifters
July 23 – Angels Are Made Of Light
July 30 – Pick of the Litter
August 6 – Stockholm
August 13 – Capernaum
August 20 – Amazing Grace
August 27 – Gloria Bell
Once again this year, no admission will be charged but we do ask that you consider making a donation to the Theatre in appreciation for showing these films. Also note that we have new and exciting flavors to add to our $2 bottomless popcorn. Finally, if you know anyone whom you think might enjoy our films, have them send me at email sjctfilm@rockisland.com to receive these notes. The more friends who attend, the more enjoyable it is for everyone.
Click here for more info: 2019 Film Descriptions
Larry Soll
Film Series Coordinator
San Juan Community Theatre