Summer Play: "For Better"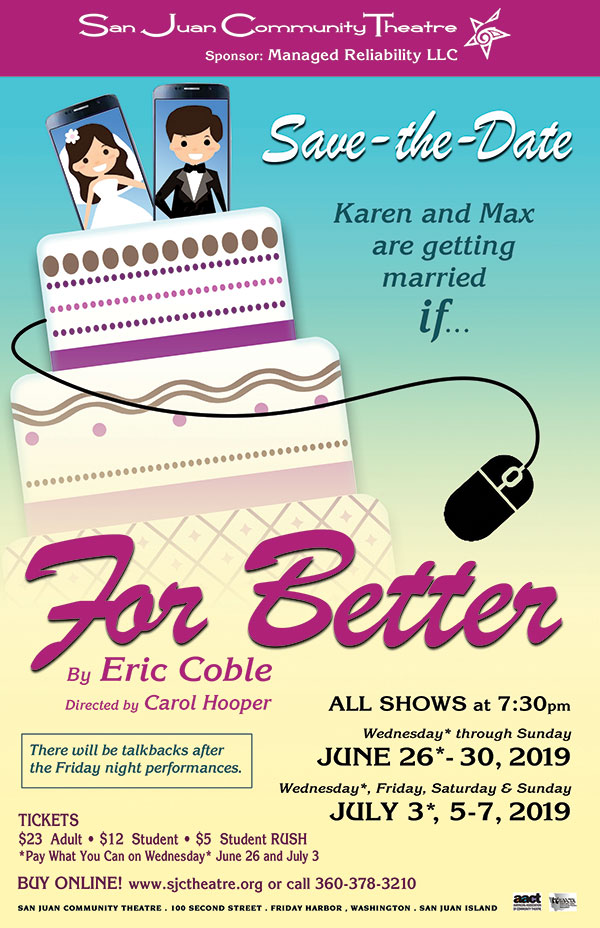 In this plugged-in world of email, text-messaging and camera phones, do a bride and groom really need to be in the same country to go on a honeymoon? Karen and Max are getting married. At least, if their jobs will ever let them be in the same city at the same time.
A romantic comedy for the digital age, For Better is a hilarious new farce that pokes fun at our over dependence on the gadgets in our lives.
A play by Eric Coble, Directed by Carol Hooper
Wednesday-Sunday June 26-30
Wednesday July 3
Friday-Sunday July 5-7
All shows are at 7:30 pm
Tickets: Wednesdays are Pay What You Can.
Fridays-Sundays $23 Adults, $12 Students, $5 Student Reserved (at door only)
*Special note ~ There will be talkbacks after the Friday night performances