Anacortes Terminal Survey
Posted July 5, 2019 at 5:44 am by Tim Dustrude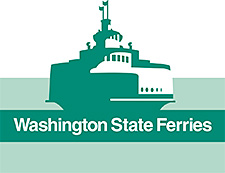 The Wash­ing­ton State Depart­ment of Trans­porta­tion is part­ner­ing with the Port and city of Ana­cortes to explore inno­v­a­tive pub­lic-pri­vate part­ner­ships to enhance the 35-acre fer­ry ter­mi­nal site. This could include com­mer­cial oppor­tu­ni­ties such as retail stores, lodg­ing and food options.
WSDOT would like to hear from Ana­cortes and San Juan Islands res­i­dents, tribes and fer­ry pas­sen­gers to ensure these oppor­tu­ni­ties meet your priorities.
Please take a moment to fill out a brief online sur­vey to share your ideas about poten­tial oppor­tu­ni­ties for the fer­ry ter­mi­nal property.
To take the sur­vey, vis­it https://www.surveymonkey.com/r/WSDOTAnacortesSurvey. The sur­vey will only be avail­able for a few weeks.
You can learn more about the project at http://www.wsdot.wa.gov/Funding/Partners/AnacortesFerryTerminal.htm.
You can support the San Juan Update by doing business with our loyal advertisers, and by making a one-time contribution or a recurring donation.